PRESS RELEASE: New TJC research brings hope to hundreds of undocumented Tibetans in Europe
PRESS RELEASE
For Immediate Release, 14 September 2016
New research challenges Belgian and Swiss government reports, and offers beacon of hope to hundreds of undocumented Tibetans in Europe
Contacts:
Sylvie Micholt: 0472 78 50 51 or 050314130, sylvie.micholt@amistadlaw.be (Dutch, French, English)
Iona Liddell: +447712570736, execdir@tibetjustice.org (English)
Chungdaktsang Migmar: migikhangsar@gmail.com, (English, Tibetan)
Wangpo Tethong: +919906189186, tethong@tethong.ch, (English, Tibetan, Swiss-German, French)
[Brussels] Belgian lawyers, Tibetan refugees and US-based legal research group Tibet Justice Center launched a report in Brussels last week detailing the situation for Tibetans in India, which local lawyers believe could help some of the 150-200 undocumented Tibetans in Belgium find a resolution to their cases.
The report's conclusions challenge the findings of the Belgium government's own report, which was written in 2013 after a fact-finding trip to India by the Belgian and Swiss governments. Both the Belgian and Swiss governments changed their approach after the 2013 report, leaving many Tibetans without proper status in these countries. These reports have also been quoted in other failed cases of Tibetan asylum seekers in other countries, including the UK.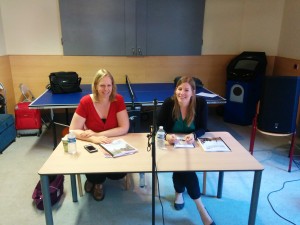 This new report by independent legal research organization Tibet Justice Center is based on in-depth research in India conducted over the past 2 years, with research teams having travelled to 10 of the 12 states in India that host Tibetan refugees. Its comprehensive coverage resulted in conclusions that significantly differed from the Belgian and Swiss governments – including that Tibetans suffer social and economic hardships in India, are unable to claim Indian citizenship, and that some are vulnerable to arrest and deportation to China, where they face torture.
Iona Liddell of Tibet Justice Center said, "Our objective research shows that Tibetans in India are classed as foreigners – they do not have stable settled lives and some are quite vulnerable. It is important that governments around the world acknowledge and act on this information. Until this happens, lawyers around the world can use the report to fight for government support for their Tibetan clients"
Brussels-based lawyer at the Bruges Bar, and specialist in Asylum and Migration law Sylvie Micholt said, "The report is an incredibly important document because there is nothing as comprehensive available. The report gives a very detailed and accurate picture of what conditions Tibetans live in in India, and this will be crucial information in many asylum cases here in Belgium and elsewhere"
Chungdaktsang Migmar, head of a Tibetan asylum seekers' group in Belgium, said "The Belgian government changed its approach after 2013, leaving many Tibetans without proper status in Belgium. This new report shows that the Belgian government needs to change their policies and protect and support Tibetans from India"
Wangpo Tethong, consultant to Tibetan asylum seekers and former member of the Tibetan Parliament in Exile said, "Tibetans in India have long appreciated the support that India has afforded them, but despite these efforts, gaps remain for Tibetans in India. It is important that these gaps are recognized and that more steps are taken as a result to better protect Tibetans in India, Belgium, and around the world"
Notes to Editors
The report was launched by:
Iona Liddell, executive director of Tibet Justice Center and editor of the report
Sylvie Micholt, lawyer at the Bruges Bar, specialized in Asylum- and Migration law
Chungdaktsang Migmar, head of a Tibetan asylum seekers' group in Belgium
 You can read the report here:
https://touro.box.com/v/TibetJustice-Full
https://touro.box.com/v/TibetJustice-ExecutiveSummary
Tibet Justice Center (TJC) is an independent volunteer committee of lawyers and other experts with a dedicated mission to advocate human rights and self-determination for the Tibetan people – www.tibetjustice.org